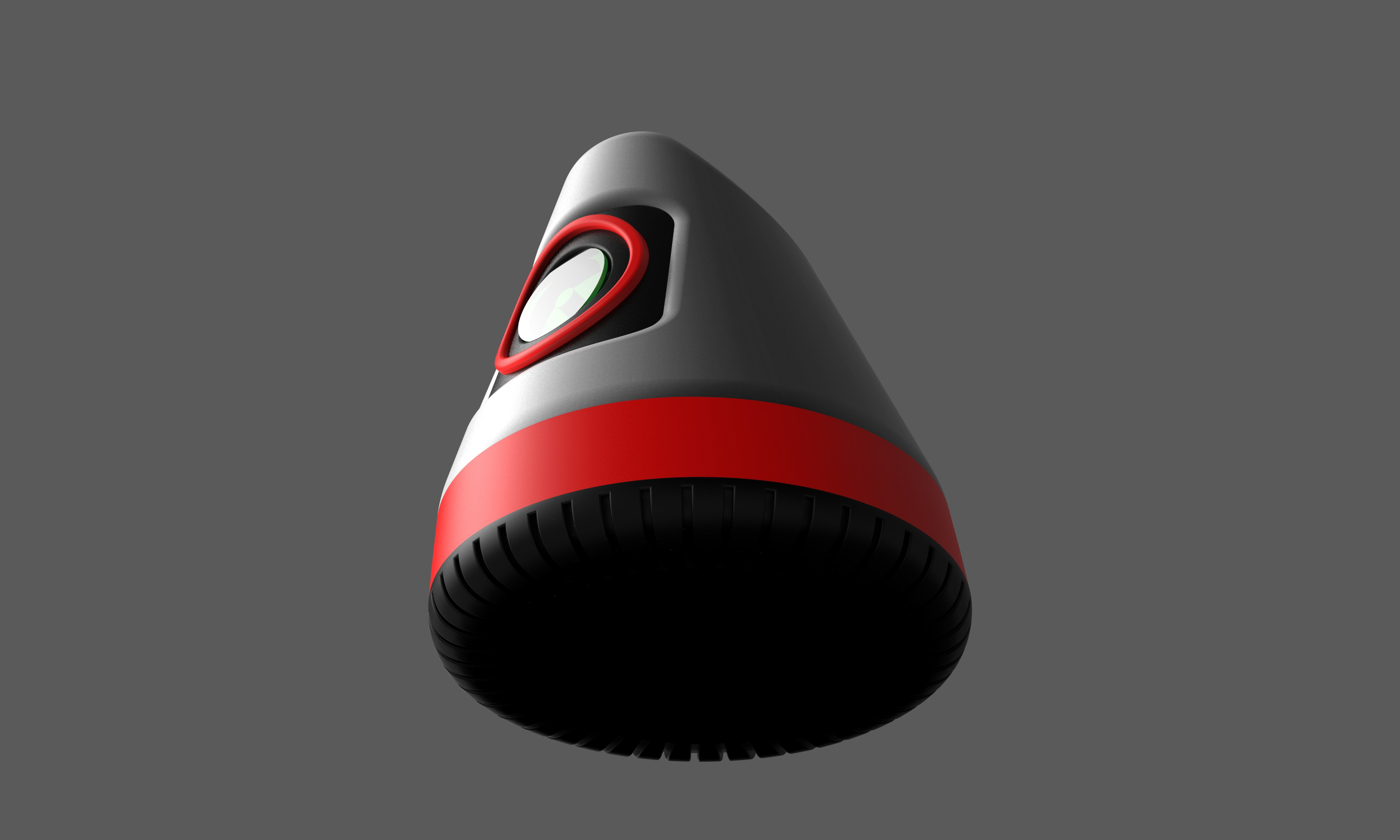 Overview
The goal of this project was to explore possible new form factors for a wireless security camera. The final form drew inspiration from the shape of the space capsule used on Apollo moon missions, which influenced the name of the final product. 
Ideation
Based off of the general shape of a space capsule, a large number of sketches of possible shapes for the camera were made in a rapid visualization session. Based off of the sketches below, CAD models were created in Solidworks to prototype different possible forms.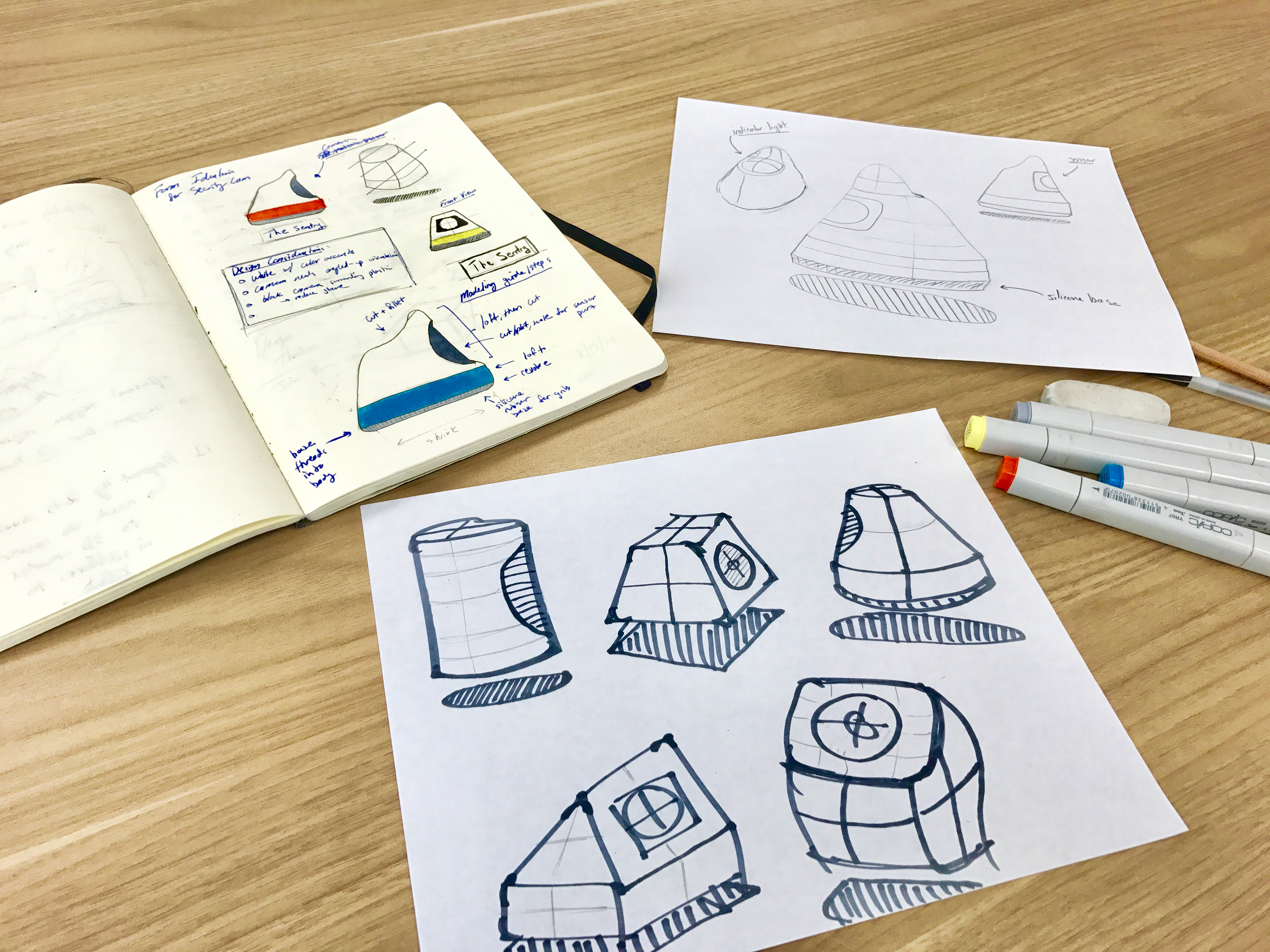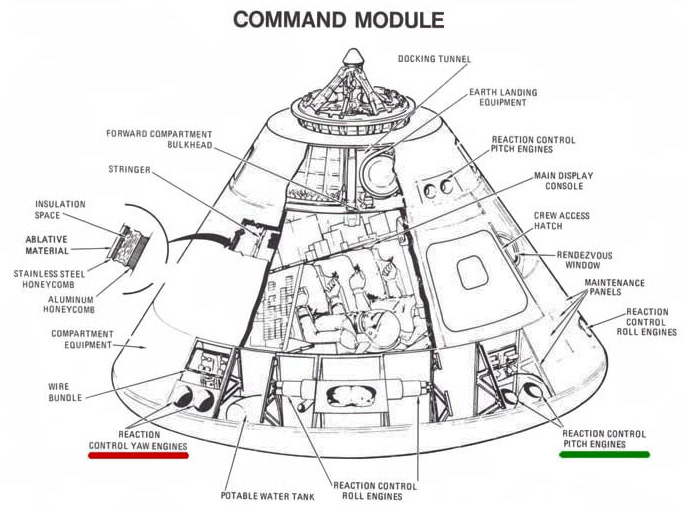 Prototyping
Three prototypes were 3D-printed and evaluated. The final form was chosen and its CAD model was refined to incorporate the features required for manufacturing the device.